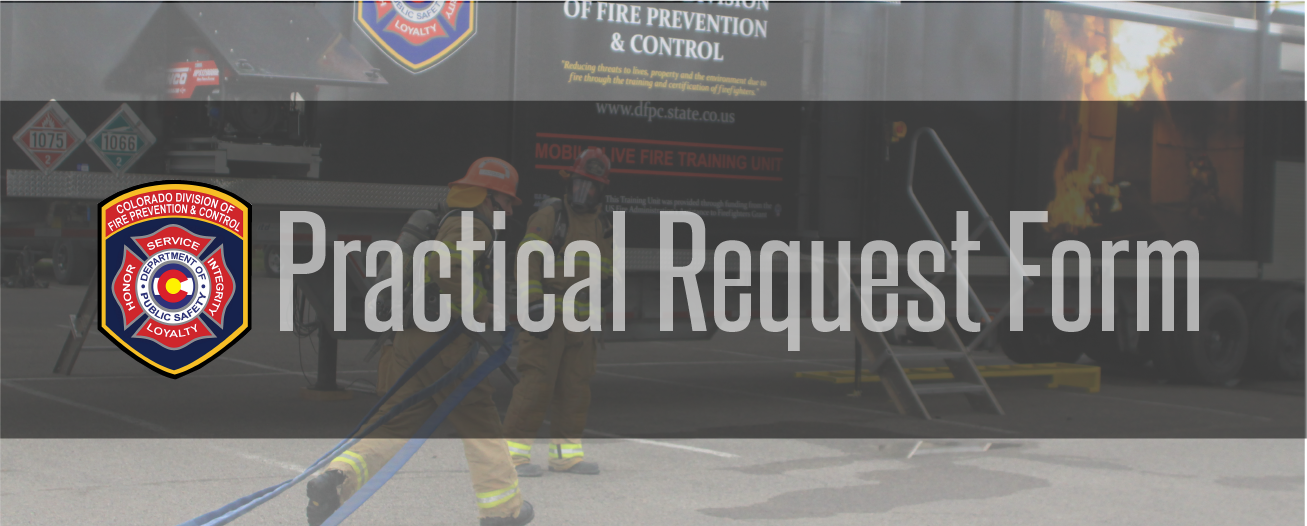 The organization requesting the practical must do so a minimum of thirty (30) days prior to the scheduled practical examination date. The request for the certified proctor to receive the practical should be done by the coordinator or lead proctor through DFPCs online Records Management System at www.cdps.force.com/Certification.
If you have questions regarding a practical request, please contact the Division at 303-239-4600.
Attention Proctors: There is a 5:1 ratio (students:proctor) for every examination. If you have more than five (5) students you will need an additional proctor to assist you.
Please be advised that the state certified lead proctor should receive the emailed JPRs no later than 72 hours prior to the evaluation.
Practical Exam Information
Pursuant to the Colorado Division of Fire Prevention and Control Practical Examination Proctor Guidelines: Proctors and Assistant Proctors shall not be used as evaluator's for skill test areas that they have instructed. 
Proctors and Assistant Proctors are required to hold a valid Colorado certification at or above the level of practical examination they are proctoring.
For more information, please review the full version of the Practical Exam Guidelines, or contact the Colorado Division of Fire Prevention and Control